COGS passport design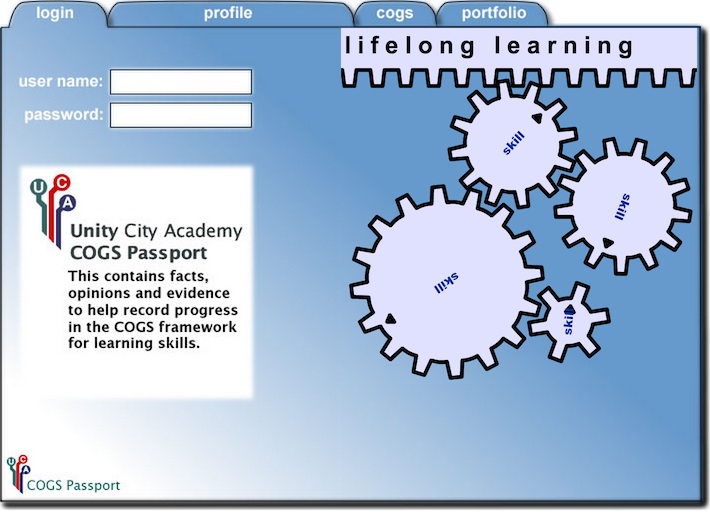 This a prototype design made in July 2004 for software to help primary school children self-evaluate their learning capability and describe themselves before entering secondary school. It was part of a project to help the newly formed Unity City Academy in Middlesborough ease the transition to secondary school, helping primary pupils to clarify their strengths, helping secondary teachers know their new students and helping secondary school leadership to adapt curriculum to meet needs.
These pages are in no way connected with the current school and the project is not live at present.
If you have any queries please contact Richard Millwood