Pottery
I recently started going to pottery, renewing an acquaintance in my family which started with my mother and father when I was young. - here are my explanation sheets for some first steps.
Tiling
I started off by making some tiles that I wanted to make since the seventies - they are special in that they force a non-periodic pattern.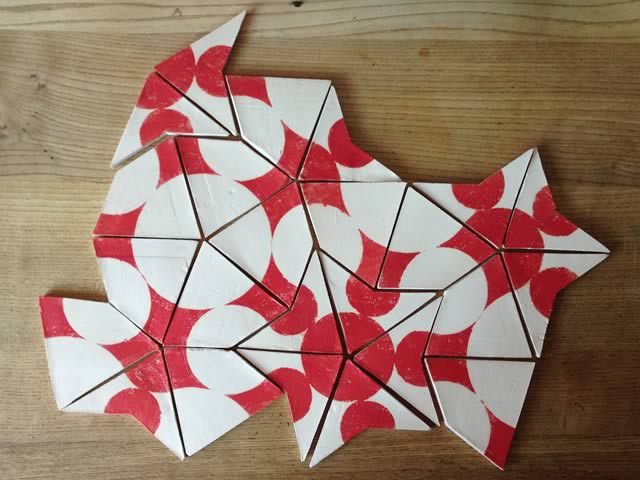 Explanation of Penrose Tiling pottery.pdf
Throwing
Peter Norris, my tutor, encouraged me to try throwing - his favourite thing. It was a real pleasure as the evenings disapperead without me knowing...